Christmas is coming, and it's hard to get festive without doing all the cheesy traditional decor that comes along with it. Here are some elegant alternatives to give your home some holiday spice that are innovative and will provide stunning results.
1. It's easy for red stockings hanging from the mantle to look cheesy or childish, but not with this elegant and grown-up version. Cashmere stockings dot the mantle instead, and above it is a simple white wreath with a bow. Up your game and purchase a few cashmere stockings!

2. This is so creative and simple, yet has a strong visual impact! Twigs are stick in different sized glasses and filled with uneven salt to mimic snow. For those who aren't really into the Santa and reindeer themes – stark yet lovely for a mantle, table or bookshelf.



3. A normal-sized Christmas tree is so blase! These mini trees create a forest that is so much more contemporary and unique! Different colors and materials add complexity to this interesting look and we think it's a must-try.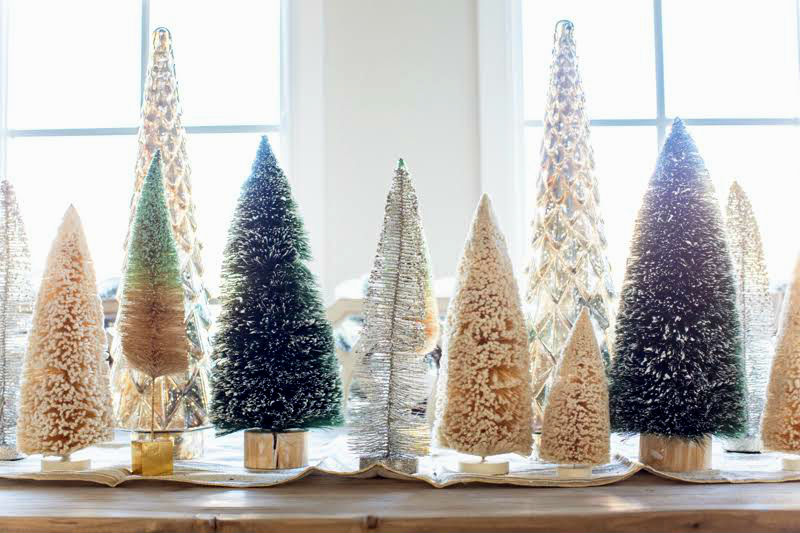 4. We love the placement of this Christmas tree on a cream-colored circle rug. The cream theme and table layout is festive, but not overwhelming, and an ornament on a place makes for a cute dinner party placeholder. We love the bare wreath centered in a mirror with mini trees on either side.